About Us
Hi There!
Ash & Green is more than just a shampoo brand, we are a game-changer in the beauty industry. As a Toronto-based company, we have set out to revolutionize the way savvy individuals consume personal and household products. Our mission is to create better-for-you, better-for-your-hair, and better-for-the-planet products, all while delivering unparalleled customer experiences.
With Ash & Green, you don't have to sacrifice quality or performance for the sake of being eco-friendly. Our premium just-add-water bar shampoo is a testament to this, offering a sustainable alternative to traditional bottled shampoos without compromising on results.
Join us on our journey to change the way personal care is consumed and make a difference, one lather at a time!
xoxo Ashley Greene, Founder & CEO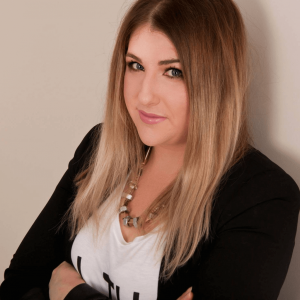 Meet Ashley, The Founder.
Ashley is the CEO & Founder of The Ash & Green. Ashley uses her legal training, research background, and growth marketing expertise to help companies get inside their buyers' heads and turn those insights into business results. Ashley has worked with companies from VC-funded startups to Fortune 500 firms. 

When Ashley's not doing Instratify duties or speaking at conferences, she's travelling for fun, a slight adrenaline junkie, obsessed with anything HBO produces, and fits in as many tennis matches as possible.